Quality Landscape Lighting can add so much to your already beautiful home. A whole new look and dimension can be achieved to illuminate your home and hardscape to create a unique world after the sun goes down.
We provide design consultation and the best American-made products in the business.
Yes, we also install Christmas Lighting!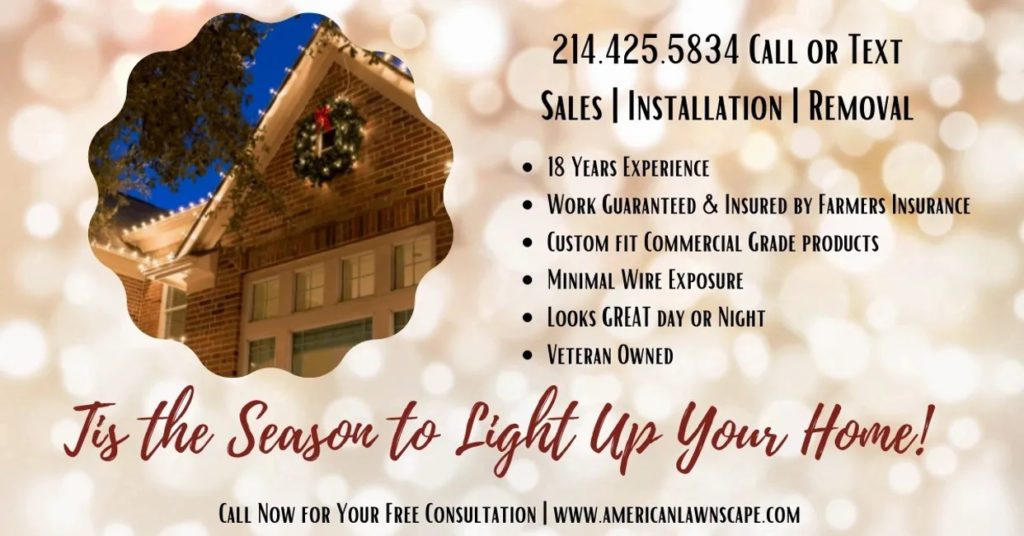 Decorate your home or business for the holiday with professional holiday lighting.
We make it easy with design, installation and removal.
American Lawnscape Lighting will do all the work with minimal wire exposure and a professional lighting installation that will look great day and night!
Our work is guaranteed and we are insured by Farmers Insurance.
---
Contact Us Today For A Free Onsite Consultation