Your lawn deserves the best!
American Lawnscape

is one of the best lawn treatment companies
serving Allen, Celina, Frisco, McKinney Plano and Prosper, Texas


where the grass is greener on YOUR SIDE!
American Lawnscape is a Veteran owned fertilizer and weed control company creating custom plans for your yard based on its unique biosphere, grass types and maintenance routine. We are a full service lawn treatment company located in Prosper, TX, and serving McKinney, Frisco, Allen, Plano, and Celina.     
Providing

Lawn Treatment Service,
Yard Fertilizer, and Weed Control
Our goal is to be the best full-service lawn fertilizer and weed control company in Texas. We achieve this by:
Hiring and training the best in  the lawn and fertilizer field.

Using the finest equipment and weed control and fertilization products our industry provides.

Treating your lawn as the individual ecosystem that it is. 
We treat your lawn as professionally as a top-notch golf course would!  (
click here to find out why)
What Lawn Treatment Services Do You provide?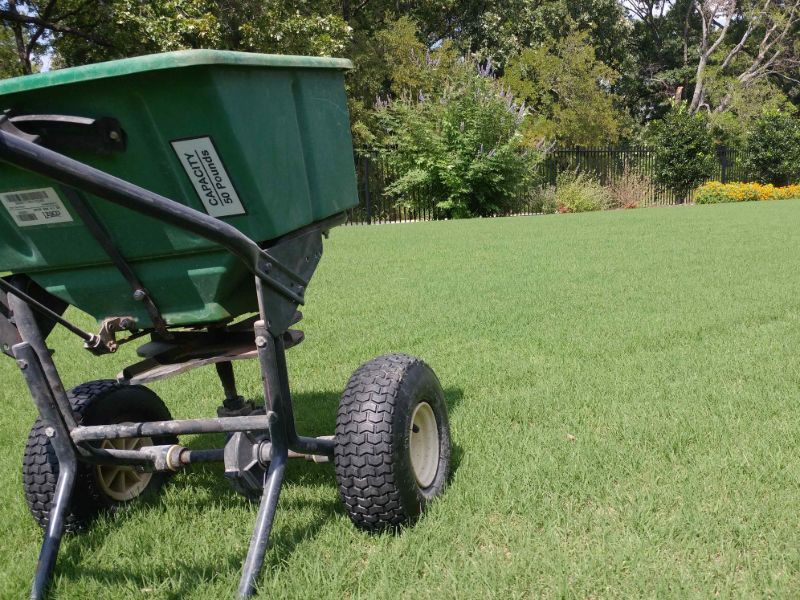 Weed Control Treatments
We use golf course grade weed control products that are designed for your lawn's specific needs to ensure above average results in a less than average timeframe.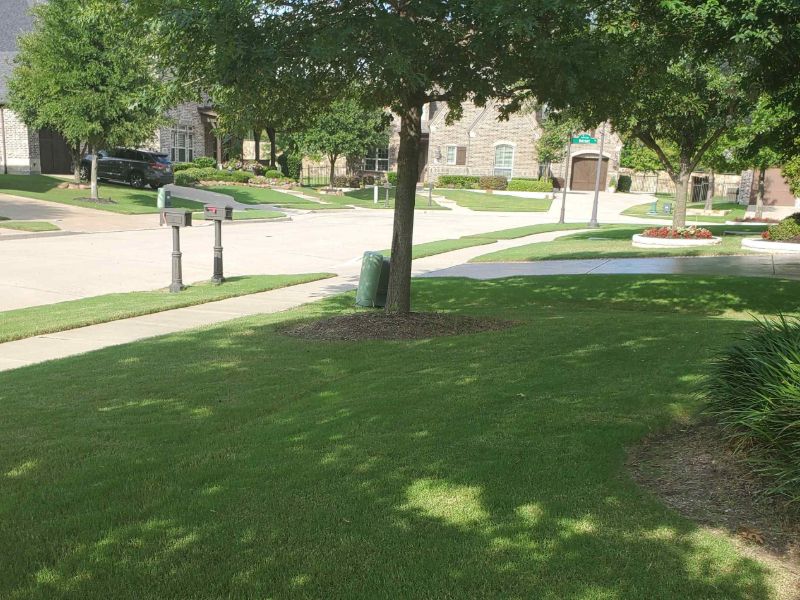 FERTILIZER | TURF NUTRITION
Our fertilizer plans are detailed to the needs of your lawn. Grass type, soil, pH, irrigation and more are factored into your plan to achieve the healthiest, most beautiful lawn possible.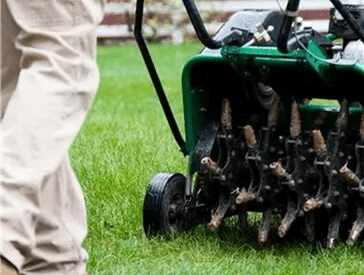 Aeration
North Texas has rocky, clay soil that hardens and strangles root systems. Our aeration service reduces compaction allowing nutrients, water and oxygen to get where they are needed most.
What makes American Lawnscape Lawn Treatment Service Different?
At American Lawnscape, we approach turf care much differently than our competition. Rather than planning your fertilizer and weed control treatment months or a year out, we follow a baseline plan with the flexibility to adjust our treatments to match the needs of your lawn at the time of service.
Weather patterns, turf types, soil pH, disease prevalence and insect activity are just some of the factors that we consider on the day of your lawn treatment. We don't mix our tanks at our shop and hope for the best; we arrive with a tank of clean water and mix our treatment products on-site to specifically address the needs of your lawn in real time.
Our philosophy is to focus on grass nutrition as we are also addressing other elements such as weed control and soil health. A wholistic approach allows us to strengthen your lawn for our harsh Texas summers while being able to defend itself against weeds, drought, insects and our hot Texas climate.
Aeration is a key service that we provide to ensure that your soil is not so compacted that it strangles the turf root system and thins out and kills your grass. Our spring and fall aeration options reduce soil compaction and allow nutrition, water and oxygen to get to their intended target, the grass root system.
Killing weeds is absolutely one of our tasks (and we do it very well) but we recognize that weed control is only one factor in ensuring that you have a healthy, thick beautiful green lawn throughout the growing season.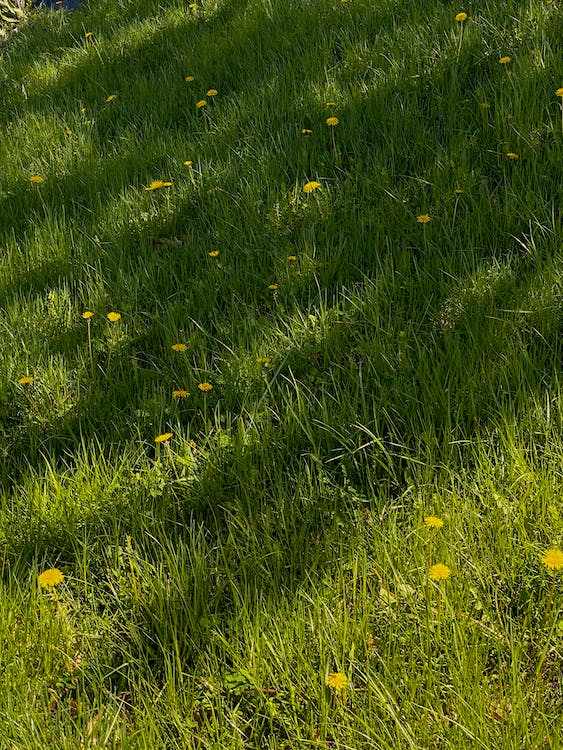 Frequently Asked Questions
Are your treatment products safe for children and pets?
Yes, our products are safe for children and pets when label instructions are followed.
How do you determine my lawn treatment?
We carry products for all weed/nutrition scenarios and make final decision on site, in person after being inspected by a trained lawn care specialist.
How long before I start seeing weeds die off?
Broadleaf weeds take 3-10 days; Grassy weeds take 5-20 days. The cooler the weather, the longer it takes.
What can I do about my grass becoming thinner?
Glad you asked, here's a sample of waht we can do:
Ensure irrigation is operations and providing proper output for your grass type
Remove any leaves and built of grass from surface of your lawn
Trim back any trees that are overshading the thinning areas
Always have spring and fall aeration each year
Overseed in the Spring except for St. Augustine
Why is my grass not growing under trees or around fence lines?
Most warm-season (southern) grass varieties are not shade tolerant and require at least 6 hours of direct sunlight per day or will thin out to the point of bare ground.
Why is my grass turning brown in certain sections?
It could be a variety of factors like: disease, drought, over-watering, insects etc. We will need to inspect in-person to determine the exact cause.
How much should I be watering in my lawn?
Depending on grass type:
Bermuda and Zoysia grass need a total of 1-1.5" of irrigation (rain and sprinkler systems combined) per week.
St Augustine requires a bit more (1.5-1.75" per week).
Remember, time does no equal output. We recommend setting out containers in each zone to measure the output.
Do you use organic products?
We have an option to use organic fertilizer but we do not offer organic weed control products at this time.
Your competitor says we only need 8 treatments per year. Why do you suggest more?
In North Texas, we experience 3 distinct seasons of active turf and 4 seasons of weeds.  With shifting weather patterns each year, we can see different results in growth each year.
Although we do not track our competitors' operations, we have experienced that consistent, monthly treatments are necessary for optimal turf management in our dramatic north Texas climate. 
We employ innovative technology along with professional-grade weed control, fertilizer, and insect control products to make your home or business beautiful and your experience effortless! 
Location
Proudly serving Allen, Celina, Frisco, McKinney, Plano and Prosper, Texas
Hours
Mon- Fri  8 am – 5 pm 
Sat – 8 am-Noon 
Closed Sundays